"I found Hurshey around 11:30 this morning. I thought I heard him bark so I headed into the wooded area beside our house. I couldn't tell if it was my dog crying or a bird chirping. When I was about to turn around and give up, I looked up and found my dog 30ft in the air in a tree. He was terrified and wouldn't get down. The kind people at Elmsdale fire department came and rescued my dog out of the tree. Thank you everyone for caring and Sharing but Hurshey is now home safe and sound." From Hurshey's Very Happy Owner (4.18.13 – 4.19.13)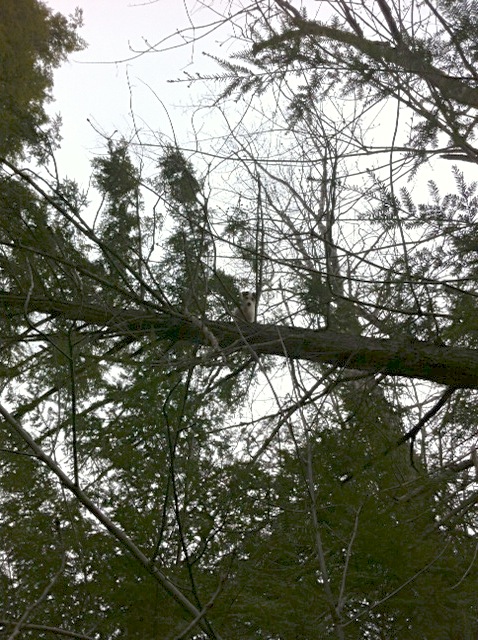 Look Waaaaay Up!!!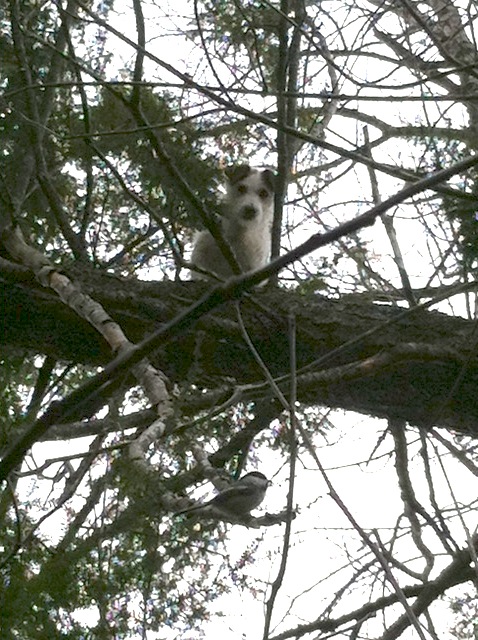 Even the Bird is Shocked!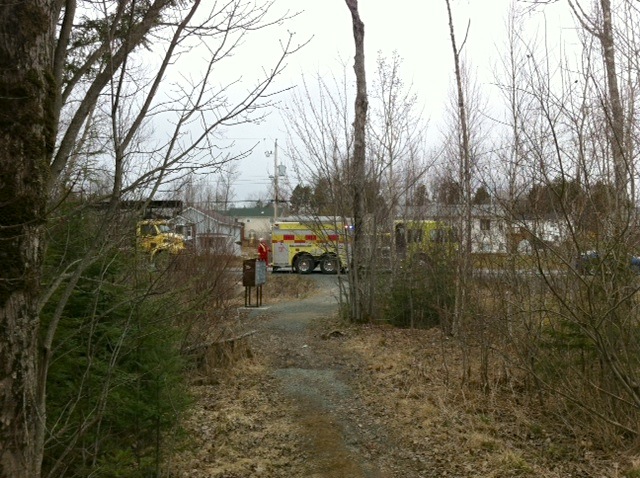 The HEROES Arrive!!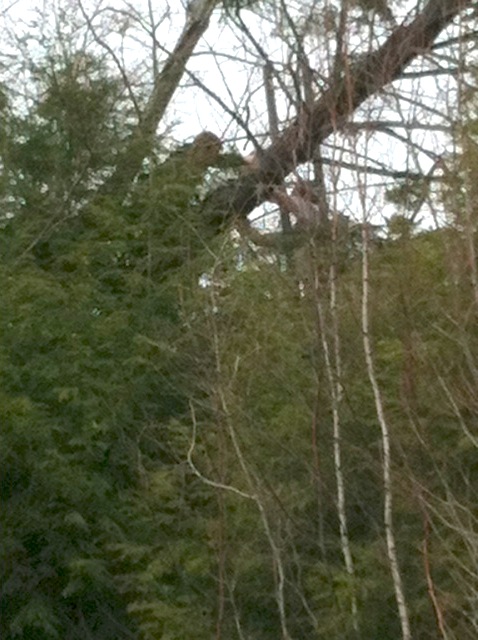 Thank You Elmsdale Fire Dept.!
A HUGE Thank You goes out to the Elmsdale Fire Department for getting Hurshey down from the tree.  They thought at first it was some kind of joke… My dog is stuck in a tree??  Ha-ha… These great guys all showed up to see this for themselves and were the heroes of the day when they got Hurshey out of the tree safely. Yip Yip Yippee!!
THANK YOU To Elmsdale Fire Department:
Deputy Chief Kevin Goodman
Norval Mitchell
Dave Noble
Mack Noble
Shawn Brown
Laura Mather
Al Gould
Ardent Fillmore
Katrina Ashley
Derrek Linkletter