Photo Credit: http://milliesgoldentails.com/about/
The government is checking for what toxins are present in the Blue-Green Algae blooms that have appeared in several of the Dartmouth Lakes, including Lake Banook and MicMac. Please DO NOT allow your dog to swim or step into the water where the blooms are present as it can be very toxic to our pets, acting extremely quickly, which could lead to death.
Please check with your Local Municipalities for any Blue-Green Algae Blooms in your area before allowing your dogs near the water.
It's important to note that these articles suggest that it is not only dangerous for your dog to swim in this water, but walking along the shore where a bloom is present and then licking their paws could cause a toxic reaction. Please read the articles for all the details: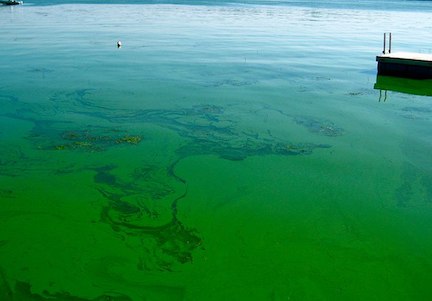 Photo Credit: sleloinvasives.org
HALIFAX TODAY:
CBC:
GLOBAL NEWS:
GOV'T OF NS: