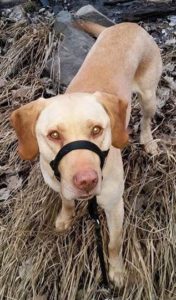 Boe
Breed or Mix: Lab Mix
Sex: Male, Age: 4
Collar/Tags: Brown leather
Lost on: 05/01/2016
Area: 5 Fraser Rd, Williamswood, Halifax, NS
Additional Notes: Yellow with darker ears, he took off as we were moving in boxes. He's new to the area and doesn't know it yet. Roughly 60lbs slender build very friendly.
Please Contact: Please cross post and if you have any information contact: Christopher at 902-802-1784
Any info is greatly appreciated.