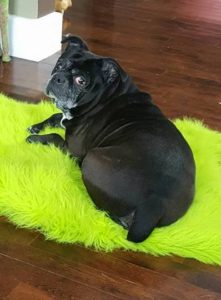 Sweet Rocco home from a week long adventure, a little thinner, but so happy to be back home: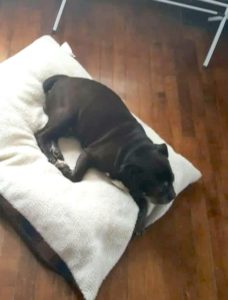 Rocco
HAPPY ENDING: Home, Safe n' Sound! Yeah!! From his happy family: "Rocco is home! Thank you to everyone who shared!" A kind gentlemen found him and kept him safe until he could be picked up by his family. Just wonderful news. Thanks to all who cared and shared Rocco's info, getting the word out works!! (3.13.18 – 3.21.18)
Breed or Mix: Pug/Boston Terrier mix (looks more like a pug)
Sex: Male, Age: 10 Yrs (approx.)
Collar/Tags: Not wearing one at the time.
Lost on: 03/13/2018
Area: Frenchvale, Cape Breton, NS
Additional Notes: Rocco is a Pug/ Boston Terrier mix but looks more like a Pug. He is short haired, mostly black with white chest area and some lightening on his face.
Please Contact: …