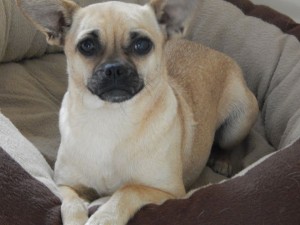 Kassy
Breed or Mix: Chug – Pug/Chihuahua Mix
Sex: Female, Age: 3
Collar/Tags: no collar or tag
Lost on: 04/03/2014
Area: 82 New Road, Harve Broucher, Antigonish, NS
Additional Notes: If anybody sees this dog please let me know.
She is a missing chug mix, her name is Kassy, she's a tan color with a little bit of black with a curly tail. around Harve Broucher | New Road area. We would love to get her back. Thank you.
Please Contact: Crystal, abbey_dogs@hotmail.com 1902-234-2373
Home Phone; 234-2373
Cell Phone; 870-4771
Thank You.