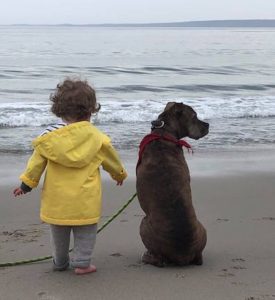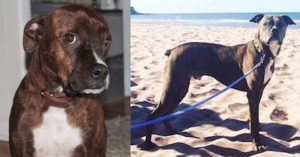 Murphy
UPDATE: 12.26.18 – REWARD OFFERED: Murphy's family and friends want Murphy back home where he belongs, is well cared for, and loved as an intregal member of their family. They had just moved into the area when Murphy, while outside with Dad, got disoriented and lost. Any information leading to Murphy getting home safely will be rewarded and so greatly appreciated. Please, please share his info once more in hopes of reaching out further and getting Murphy back home with his loving family… it's the right thing to do this holiday season. Thank you.
Breed or Mix: Boxer/Bulldog mix
Sex: Male, Age: 12 Yrs
Collar/Tags: Brown collar with name tag
Lost on: 12/16/2018
Area: Hall Rd, Waverley, Halifax, NS
Additional Notes: MALE: Boxer/ Bulldog mix, 12 years old, brown brindle coat with a white blaze on chest and neck, white down left side of muzzle and under the chin, short tail, wearing a brown collar with a name tag. NAME: Murphy He went missing on Dec. 16/18.
#NSLostDogNetMurphy
Please Contact: Please cross post and if you have any information contact: Logan at 902-818-0197