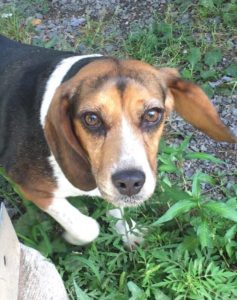 Unknown
UPDATE: 8.13.18 –This sweet little Houdini dog got out of the yard this morning. If you see her or know the owner do call Animal Control at 902-678-3647. Note this dog has been changed from Found to SIGHTED. Thank you.
Breed or Mix: Beagle
Sex: Female, Age: Adult
Collar/Tags: None
Found on: 08/12/2018
Area: Meadowview Community Centre Area, Kentville, Kings, NS
Additional Notes: This dog is lost. She has been hanging out at our place. In the meadowview Kentville area.
No tags or collar.
Please Contact: Please cross post and if you have any information contact: Animal Control at 902-678-3647