HAPPY ENDING: Jak has been found and is safe!!!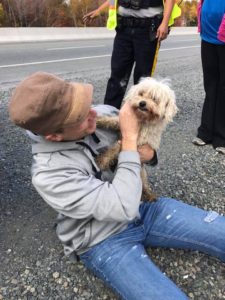 Photo Credit: Jennifer Lynn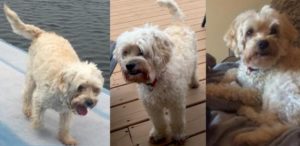 Jak
HAPPY ENDING: Home, Safe n' Sound! Yeah!! From his very, very happy family: "JAK Update!!! We have him! My husband picked him up by the mall! 🎉❤️❤️ Will post update later with details!! He's safe! Thank you thank you 🙏🙏🙏" From what we understand, the RCMP/Police were able to stop traffic and Jak found refuge under a truck. Such great work by his family and community. Thank you also to all who cared and shared his info. YIPPEE!! (10.16.17 – 10.24.17)
Breed or Mix: Poodle mix
Sex: Male, Age: 4 Yrs
Collar/Tags: No collar/tags
Lost on: 10/16/2017
Area: Sydney, Cape Breton, NS
Additional Notes: MALE: Poodle mix, 4 years old, white coat, not wearing a collar (he slipped his collar). NAME: Jak He went missing on Oct. 16/17.
Please Contact: …
SaveSave