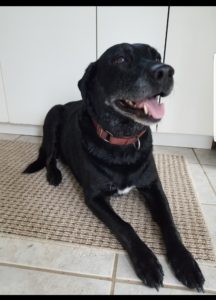 Unknown
FOUND: Roaming Dog: Kingston/ Bridge Street/ Kings County FEMALE: Labrador Retriever, senior, black coat with greying around muzzle and some on neck, slight white blaze on chest, wearing a reddish collar, no tags. Found roaming on July 21/17. Please cross post and if you have any information contact Ceilidh at 902-309-1313.
Breed or Mix: Labrador Retriever mix
Sex: Female, Age: Senior
Collar/Tags: Burgundy collar
Found on: 07/21/2017
Area: Markland Rd at Bridge St, Kingston, Kings, NS
Additional Notes: Black fur with white spot on chest. Grey hair on eyebrows and around mouth. Very well behaved, and very calm.
Please Contact: Please cross post and if you have any information contact: Ceilidh at 902-309-1313
SaveSave