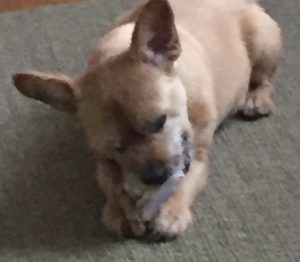 Rex
HAPPY ENDING: Home, Safe n' Sound! Yeah!! We thank all that cared and shared. "Thank you so much. Rex has been found safe and sound. He showed up all on his own on the front steps of my house.Thank you again for all you do" (5.17.17 – 5.17.17)
Breed or Mix: Terrier mix
Sex: Male, Age: 11
Collar/Tags: Blue collar with a bone shaped name tag. The phone number on the tag is not correct.
Lost on: 05/17/2017
Area: Lower Sackville, Halifax, NS
Additional Notes: Rex is very friendly but a little timid. He might come to you if you call his name , Rex or Rexy. His collar is blue with a bond shaped tag in it.
Please Contact: …