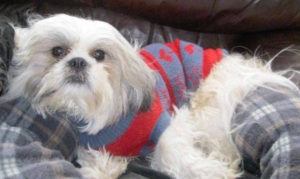 MAP: https://goo.gl/maps/5YCXPbzJMU92
Max
PLEASE COME FORWARD: 8.21.16 – Max needs to be returned home. If Karen could call Paul (902-497-0944) again to clarify some details it would be greatly appreciated. As we understand it, Max's body was removed from the road and taken by the person who hit Max. But, we need more information such as where is Max now. This last bit of information would be so greatly appreciated, thank you.
RAINBOW BRIDGE: Passed Away – It is with profound sadness that we share the news that beautiful Max was hit and killed by a car on Hwy 101. Please join us in sending out heartfelt condolences to Max's Mom and all his friends, old and new. Upper Sackville/Mount Uniacke proved to be a strong and loving community with all those that stepped up and helped search and spread the word. A special thank you to Paul, Susan, Tanya, Mary to name just a few. Again, we wish Faye strength and peace and that, in time, memories of Max bring only love and joy. Thank you to all who cared and shared his info. (8.6.16 – 8.19.16)
UPDATE: 8.14.16 – SIGHTINGS: Max has been sighted near the Hants and Halifax County line… about 2 km either direction on different occasions, but pretty much staying within that large area. Please DO NOT APPROACH, CALL, WHISTLE, or CLAP  –  He will BOLT and could get injured or pushed out of a safe area. Instead REPORT SIGHTINGS IMMEDIATELY to Paul as he is closest to the area and experienced with Max. Thank you.
Breed or Mix: Shih tzu
Sex: Male, Age: 2.5 years
Collar/Tags: No
Lost on: 08/06/2016
Area:  Mount Uniacke, Hants Co., NS
Additional Notes: Max is white, small in size, answer to MAX OR MAXY, long straight hair.
Please Contact: …