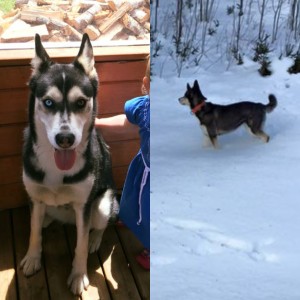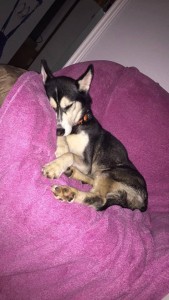 HOME SAFE!!
Callie
HAPPY ENDING: Home, Safe n' Sound! Yeah!! From her Family: "Callie is home safe!" Thanks to all the folks that reported sightings that lead to getting Callie home. Thanks so much to all who cared and shared her info. YIPPEE!!! (2.9.16 – 2.22.16)
Breed or Mix: Husky
Sex: Female, Age: 2 years
Collar/Tags: Orange collar, pink name tag with phone number
Lost on: 02/09/2016
Area: Hornes Road, Cape Breton, NS
Additional Notes: Callie ran into the woods near our home this morning around 10am after an animal. She's very friendly and loves people and would most likely approach a person. It's not like her to run off.
Please Contact: …