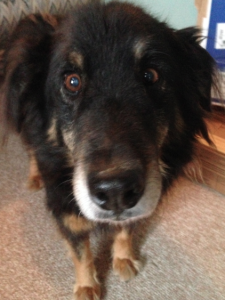 Moose
HAPPY ENDING: Home, Safe n' Sound! Yeah!! We thank all that cared and shared. Thrilled that Moose found his way safely back to his family. (1.7.16 – 1.8.16)
Breed or Mix: Collie/Shepherd Mix
Sex: Male, Age: 14
Collar/Tags: Red Collar,
Lost on: 01/07/2016
Area: Prospect, Halifax, NS
Additional Notes: Moose is an older dog. He is a mixed breed. He is almost deaf. He has shaggy Black/Brown Fur. He has a red collar on. I let him out this morning at 0530h to pee and he wondered off in the dark. He is friendly.
Please Contact:…