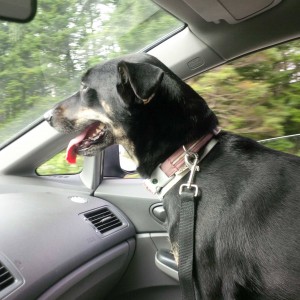 Unknown
Breed or Mix: Doberman Mix (Black/Tan)
Sex: Female, Age: Young Adult
Collar/Tags: Pale pink collar that lights up, white flea collar, part of black leash attached.
Found on: 09/10/2015
Area: 3152 Highway 207 (Marine Drive), Lawrencetown, Halifax, NS
Additional Notes: Found him running down middle of road. Found around 2:20 this afternoon. Short hair. Black with tan legs, tan eyebrow spots.
Please Contact: Please cross post and if you have any information contact: Homeward Bound City Pound at 902-407-7283