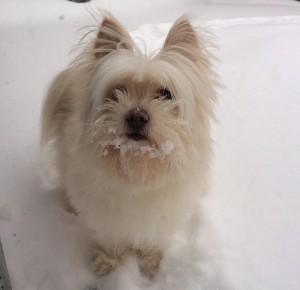 Missy
Breed or Mix: Pomeranian/Maltese Mix
Sex: Female, Age: 10
Collar/Tags: Black with pink collar with a rabies vaccination tag on it.
Lost on: 04/01/2015
Area: 40 Gloriavale Dr., Harrietsfield, Halifax, NS
Additional Notes: Missy is a small, white dog. She has very light brown highlights on her ears and on her back. She barks a lot. She went out for the bathroom at 11:15 on Wednesday night and hasn't been home since.
Please Contact: Please cross post and if you have any information contact: Katie, kaitlyns2@student.ednet.ns.ca 902-266-0697
Our home number is 902-405-2243.