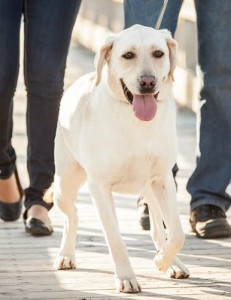 Stella, Stel Bell
Breed or Mix: Yellow Labrador Retriever
Sex: Female, Age: 3yrs
Collar/Tags: Microchipped, Most likely collar free.
Lost on: 02/11/2015
Area: Hemlock Loop, Cloverdale, Colchester, NS
Additional Notes: Stella went missing from a rural setting (Hemlock Loop in Cloverdale, near Stewiacke), where she is being boarded with her grand parents temporarily while owners are on vacation. Stella is familiar with the setting as it is a family residence on the Stewiacke River and has spent a lot of time there. We fear she may have chased some deer and became lost.
Stella is a very excitable, friendly, healthy yellow lab. She has a nice smooth coat, and may have a small scar on her belly. Stella has a microchip. Stella's owners are currently on vacation. Her extended family members would love to find her. Stella's owners are aware and are very worried. Thank you so much for any help!
Please Contact: Please cross post and if you have any information contact: Colin, colin@electric-playground.com 902-830-4527 or Linda, Stella's grandma – 902-673-3050 or 902-456-8684 (cell)