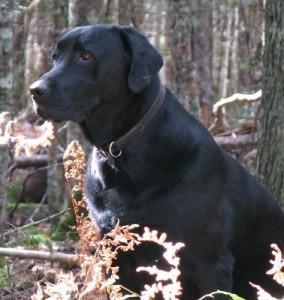 Jasper
HAPPY ENDING: Home, Safe n' Sound!! Yeah!!  We thank all that cared and shared. "Happy News!!! Jasper has been found!! Thank you to all of you on the network for spreading the word! " (12.13.14 – 12.13.14)
Breed or Mix: Black Lab
Sex: Male, Age: 10
Collar/Tags: Brown leather collar.
Lost on: 12/13/2014
Area:  Three Brooks Rd., Braeshore, Pictou, NS
Additional Notes: Jasper is a ten year old, male Black Lab. He is a very large size black lab and walks with a bit of a limp on his hind legs. He is gentle and timid around people, but is occasionally nervous around other dogs.
Please Contact: …