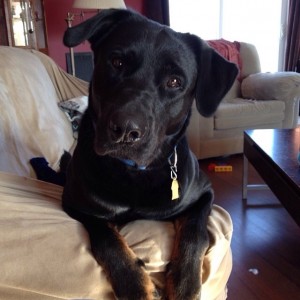 Diesel
HAPPY ENDING: Home, Safe n' Sound!! Yippee!! Thanks to the sighting this morning and the kind man that pointed everyone in the right direction, Diesel is now back home with his very happy Family. Thank you to all who cared and shared his information.  Yeah! (10.12.14 – 10.15.14)
Breed or Mix: Lab
Sex: Male, Age: 3
Collar/Tags: blue collar with dog tag. I don't know the number.
Lost on: 10/12/2014
Area: Holland St, Louisbourg, Cape Breton Co., NS
Additional Notes: Diesel is a super friendly dog. We live in Westmount but my friend was caring for him in Louisbourg while we were away. He will come to you if you call him. Good with kids and loves other dogs.
Please Contact: …