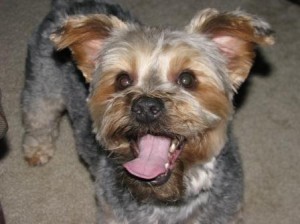 Buddy
Breed or Mix: Yorkie
Sex: Male, Age: 8
Collar/Tags: No collar when lost.
Lost on: 08/11/2014
Area: 5 Paddington Way, Stillwater Lake (Tantallon), Halifax, NS
Additional Notes: Buddy went missing from our back yard around 9 pm. He is a very friendly dog. He looks like a Yorkie but his hair is cut short (about 1.5 inch). He is brown with a grey back. He does contain a microchip. Please call Chris or Nancy at 902-820-2465 or 902-817-4656.
Please Contact: Please cross post and if you have any information contact: Chris or Nancy MacDonald, nancymacdonald1@eastlink.ca 902-820-2465
Call also 902-817-4656.