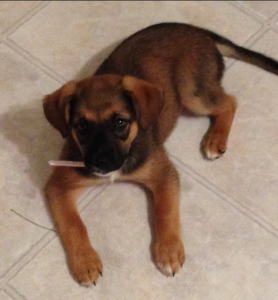 Maci
HAPPY ENDING: Home, Safe n' Sound! We thank all that cared and shared. "Maci was found this morning. She was taken in by a family in the neighborhood over night. Thank you for your help!" (4.27.14 – 4.28.14)
Breed or Mix: Shepherd/Beagle Mix ?
Sex: Female, Age: 8 months old
Collar/Tags: Pink collar with blue tags
Lost on: 04/27/2014
Area: Westmount Area, Sydney, Cape Breton, NS
Additional Notes: Brown and black in color. A little Bigger then in this picture now but same look. Maci got off her leash today between 4:30-6:00PM. She is very fast but answers to her name.
Please Contact: …