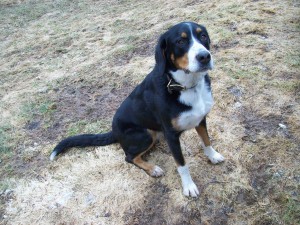 Unknown
Breed or Mix: Greater Swiss Mountain Dog Mix.
Sex: Female, Age: Young Adult
Collar/Tags: Fairly worn leather collar-brown. No tags or name visible.
Lost on: 04/07/2014
Area: South Rawdon Road, Hillsvale, Annapolis, NS
Additional Notes: Friendly, rambunctious, Looks very much like a Greater Swiss Mountain Dog, but could be a hound as she is not stocky at all..and has more of a hound-like head and is quite leggy.
Please Contact: …