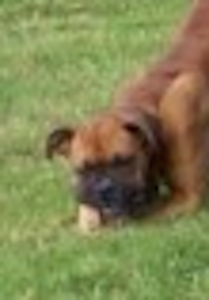 Tank
HAPPY ENDING: Home, Safe n' Sound! Yippee!!! Great Big Thanks to Marsha and her husband for bringing Tank into safety and finding his family. Well done! Yeah!!! (3.2.14 – 3.2.14)
Breed or Mix: Boxer
Sex: Male, Age: 7 years old
Collar/Tags: Black collar
Lost on: 03/02/2014
Area: Morgan Drive, Lawrencetown, HRM, NS
Additional Notes: Tank went missing 10:00 am Sunday March 2, 2014 Lawrencetown (Cole harbour area)
Male Boxer. Brown in colour, white chest, black face and a couple white paws. Black collar.
Very friendly, he has been spotted but not coming when strangers are calling him. He could be cold and scared.
Please Contact: …