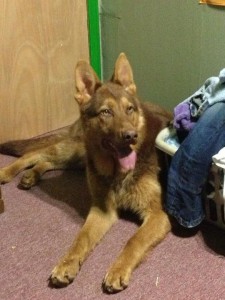 Jaxson
HAPPY ENDING: Home; Safe n' Sound. We thank all that cared and shared! " We have found our boy!!! HUGE thanks so everybody who helped us out!!!" (12.10.13 – 12.10.13)
Breed or Mix: German Shepherd
Sex: Male, Age: 1.5 years
Collar/Tags: Light brown leather coller.
Lost on: 12/09/2013
Area: Elm Street , Pictou , Nova Scotia , NS
Additional Notes: Please help us bring home our german shephard dog Jaxson. He is
brown in color, with a thick winter coat growing. He is very big, but so friendly, and
responds to the name Jaxson. He is only 1 1/2 years old, and has never been lost before
so please help us bring him home.
Please Contact: …