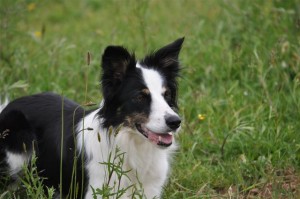 Shine
HAPPY ENDING: Home; Safe N'Sound! Yip Yippee We thank all that cared and shared. (9.19.13 – 9.20.13)
Breed or Mix: Border Collie
Sex: Female, Age: 2-3 yrs
Collar/Tags: Black and White Border Collie. No tags worn. Microchiped.
Lost on: 09/19/2013
Area: Candlewood Court, Lower Sackville, Candlewood Court, NS, NS
Additional Notes: Small friendly Border collie. Constantly want s people tto throw sticks, toys, balls, etc.
She is black and white with Brown eyebrows. Very thin and muscular. Under 30lbs.
She was outside with a relative when they forgot about her and left her out for several hours. Her dog brother was outside with her but, he stayed in the yard.
Please Contact:…