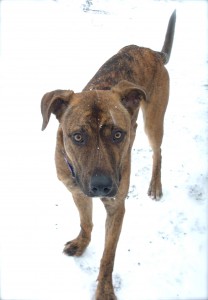 Kita
HAPPY ENDING: Home, Safe n' Sound!! Yippee!! From her Family: "They are (my parents) very relieved that she has been found! Thank you everyone who was helpful, supportive, and concerned for her whereabouts."  (7.30.13 – 7.31.13)
Breed or Mix: Shepherd Mix
Sex: Female, Age: 2
Collar/Tags: It's my parent's dog, so I'm not sure.
Lost on: 07/30/2013
Area:  Hwy #2, Waverley, HRM, NS
Additional Notes: Kita has been missing since this morning, July 29. She lives in the Village of Waverley (near the fire station). She is my parents dog but they are not online so please contact them at… She is a Shepard mix. And she smiles. It may appear that she is bearing her teeth, but she actually "smiles" when she's excited (tail wagging). Very friendly and sweet dog.
Please Contact: …