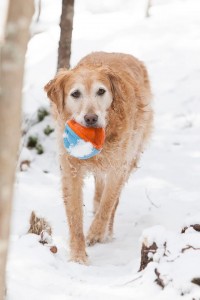 Sophie
HAPPY ENDING: Home, Safe n' Sound! Yippee!! From the Owner: "Sophie is HOME!!! She found her way home a few minutes ago. We are so very happy!! Thanks to all who shared and everyone's positive words and vibes" This is just such great news… wonderful! Thanks all for caring and sharing.  (7.15.13 – 7.16.13)
Breed or Mix: Golden Retriever
Sex: Female, Age: 8 years
Collar/Tags: 2 collars – both pink. Pink name tag and red rabies tag. One collar has invisible fence receiver.
Lost on: 07/15/2013
Area: Herring Cove Road, Halifax,  NS
Additional Notes: Sophie has a smooth long coat. Her face is mostly white. She went missing with our other dog but he came back without her. A worker left the gate open and she got out. She is very friendly.
Please Contact: …