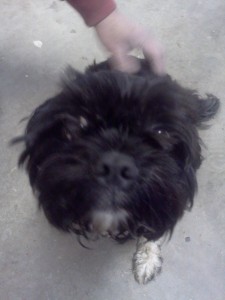 Unknown
HAPPY ENDING: Home, Safe n' Sound! Yippee!! We thank the finder for keeping him safe and our FB member that knew where his home is! Great networking all! We thank all that cared to share. (4.21.13-4.21.13)
Breed or Mix: Shi-Tzu
Sex: Male, Age: Adult
Collar/Tags: Blue collar with Titan brand.
Lost on: 04/21/2013
Area: Highway 358, Port Williams, Kings County, NS
Additional Notes: He is black with white feet and bib and looks as he recently had a hair cut. Very friendly to other dogs and people. Seems to like children. Likes to sit on peoples laps.
Please Contact: …