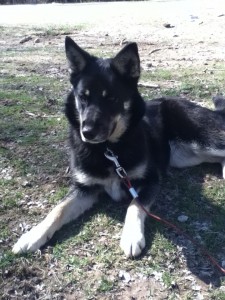 Roxy
Breed or Mix: Mix Shepaerd, Huskey, Lab
Sex: Female, Age: 2 Years
Collar/Tags: Black web collar, no tag
Lost on: 01/23/2013
Area: Glenmore Rd./Sibley Rd. area, Middle Musquodoboit, HRM, NS
Additional Notes: 2 year old, female mix breed. Black short hair, thick coat with white and some tan markings. Approx. 40 lbs., pointed upright ears and tail, Huskey like. Excited puppy like temperment and answers to Roxy or Ruuster. If you have found her or even seen her please let us know.
Please Contact: Please cross post and if you have any information contact: Craig, Susan, Alex, crghggns@gmail.com 902-384-3490
Please leave a message if we're unavailable.