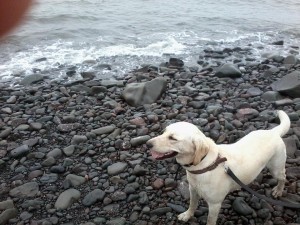 Bella
HAPPY ENDING: Home, Safe n' Sound!! Yeahaw!!  Bella was found and is now back home! (10.1812 – 10.30.12)
Breed or Mix: Golden Lab
Sex: Male, Age: 1.5 years
Collar/Tags: Black Collar.
Lost on: 10/18/2012
Area: Victoria Road, Aylesford, Annapolis, NS
Additional Notes: Very friendly dog, Answers to Bella. Smooth coat, all one color.  She ran away from home one day which is not unusual. Usually running through the woods to the neighbours house to play with their dogs. This time though she has not been spotted by any neighbours at all.
Please Contact: …