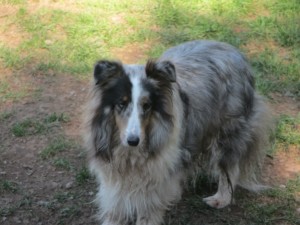 Tiko
Breed or Mix: Sheltie
Sex: Male, Age: 6
Collar/Tags: no collar
Lost on: 09/23/2012
Area: Brierly Brook, Antigonish, Nova Scotia, NS
Additional Notes: Tiko is a very nervous dog, probly wont go up to people, maybe if they have food. He is a blue merle (grey with alittle brown&white). NOTE: if you see Tiko use a LOW, SLOW approach, sit and wait for him to come to you.
Please Contact: Marian MacDonald, mac2456@hotmail.com 902 863-6209
Betty or Mary 902-863-4358 and my cell number is 902-872-0883 or call the Antigonish SPCA at 863-2111.